Mr. Luc takes his two dogs for a walk as usual.
Angie and Elliot were always happy to go for walks with their master.
They love to run around and explore the woods near their home.
Today, however, Mr. Luc notices that his dogs were bringing in more soil in their coats than usual.
He also sees that they bring back a lot of twigs and leaves from the forest.
« What's up with you guys? » Mr. Luc asked his dogs. « You're getting pretty messy today! »
The dogs just happily wag their tails and continue to explore.
Mr. Luc can't help smiling at their antics.
Even though his dogs like to get dirty, he knows they are healthy and have no problems.
He remembers that things weren't always so good.
A few years ago the dogs were both very sick and it took some time to find out if they were going to be okay or not.
But with good vet care and plenty of exercise, they made a full recovery and are now in great shape.
But listen to how Mr. Luc describes his experience:
« I'm so satisfied that I can't add anything! »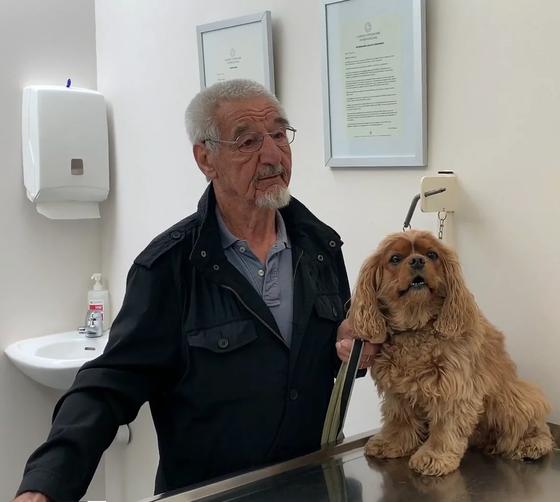 « The doctor has good results with the care he gives to the dogs and the welcome here is really great! »