From homeopathy, bio-resonance, acupuncture, and also ozone therapy, we have the tools and expertise to help your pet recover quickly and effectively.
At Cabinet Vétérinaire International we offer a wide range of effective natural treatments to help keep your pets healthy and happy.
We believe natural medicine is one more way to provide your beloved pet with the care they need.
Our spacious and well-lit spaces are equipped with state-of-the-art equipment, allowing us to provide high-quality care to all of our patients.
Pet owners understand that pets do not respond well to a "conveyor belt" approach to care where each pet is just a rushed number.
On the contrary, we strive to create an environment where animals can relax and feel safe, an environment that allows them to thrive under the guidance of our experts.
We recognize that each animal is an individual, with unique needs and preferences. 
From treating chronic pain with alternative therapies to providing personalized nutritional consultations, we treat each animal as part of a loving family.
And for us, nothing brings more satisfaction than seeing the happiness and contentment of a beloved pet that thrives under our care.
Our experience in acupuncture and Chinese medicine sets us apart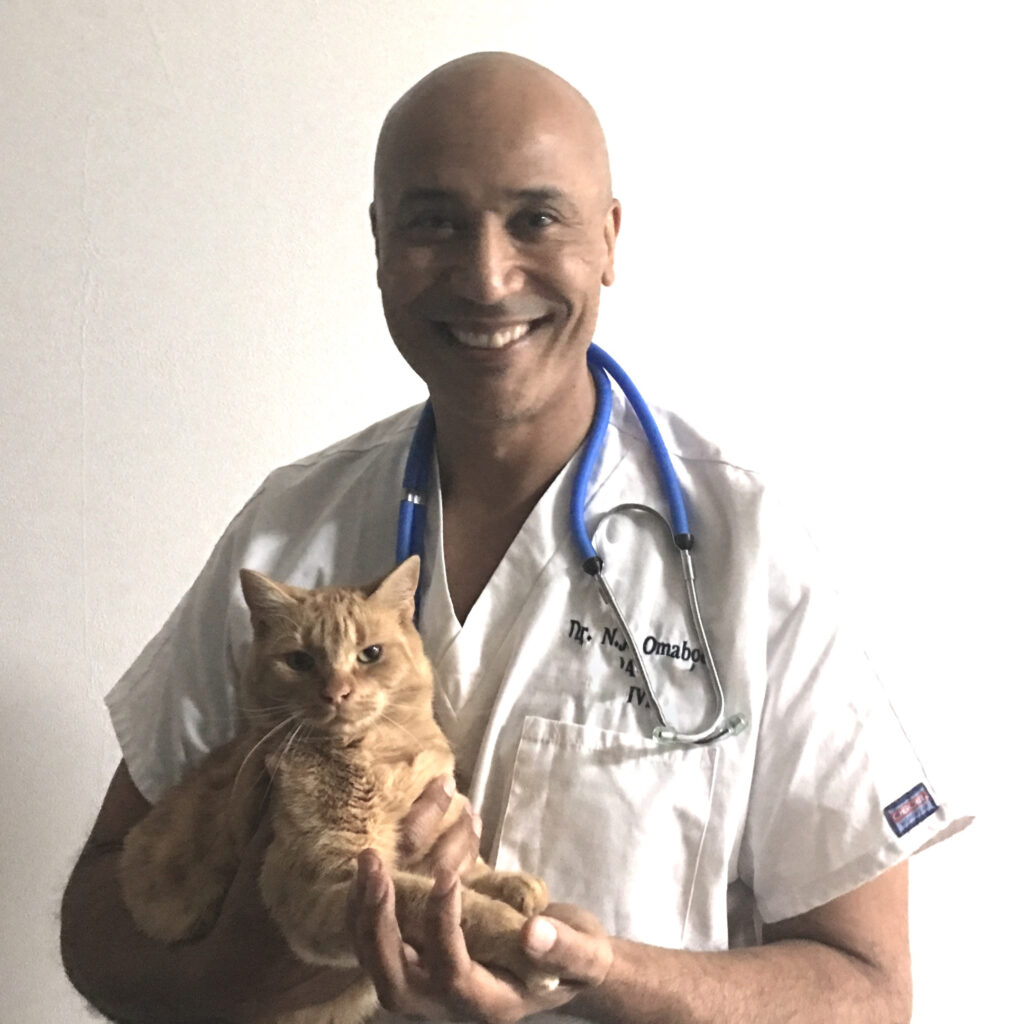 Dr. Omaboe trained in China in Acupuncture, Chinese Medicine, and BSF.
Our clients are at the heart of everything we do, and they are our best ambassadors when it comes to recommending our services.
After working with us, our clients consistently report feeling calmer and more confident about the health of their pets.
Our clients are our best ambassadors
Our customers are among our best ambassadors and we are proud to share their comments on the excellent service we provide.
So if you're looking for individualized care including natural medicine, in spacious, well-lit spaces that are equipped with state-of-the-art equipment, listen to the following for helpful tips from clients who have experienced our services.
My dog ​​was seriously ill. I Tried Everything, But Nothing Worked… Until One Day… Here's How It Happened.
Flashy has always throughout her life been a sick female dog. Since birth, she had been vomiting and suffering from diarrhea. Her owners had tried all sorts of treatments but nothing seemed to work including lots of antibiotics and cortisone.
But listen to her owner tell the story of how Flashy regained her health:
"She has no more problems and she is happier than she has ever been."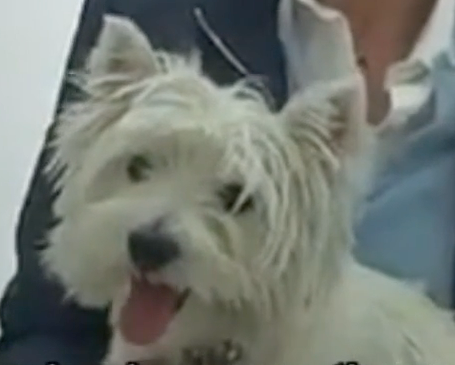 She was 18 months old and since birth had been vomiting constantly and also suffered from diarrhea. She was treated with antibiotics and cortisone.
Then I went to see Dr. Omaboe who after doing some tests found the right treatment."
Flashy had been sick all her life"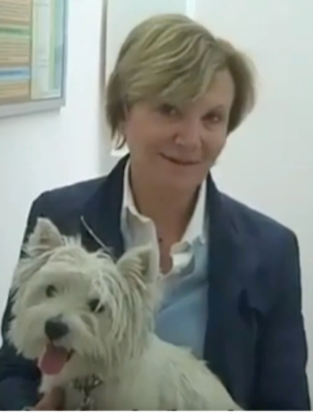 "Using homeopathy and acupuncture he has restored her health. She has no more problems and is happier than she has ever been."
"THIS IS REALLY THE TOP!"
"That night, she had trouble walking and was even dying…Now she's fine again, you saved her for me."
"The care is immediate.
For me, it's great professionalism, it's really the best!…
It's very, very warm here, you're welcomed 24 hours a day.
"THIS IS REALLY THE TOP!"
"Animals are even better-taken care of than human beings (…)"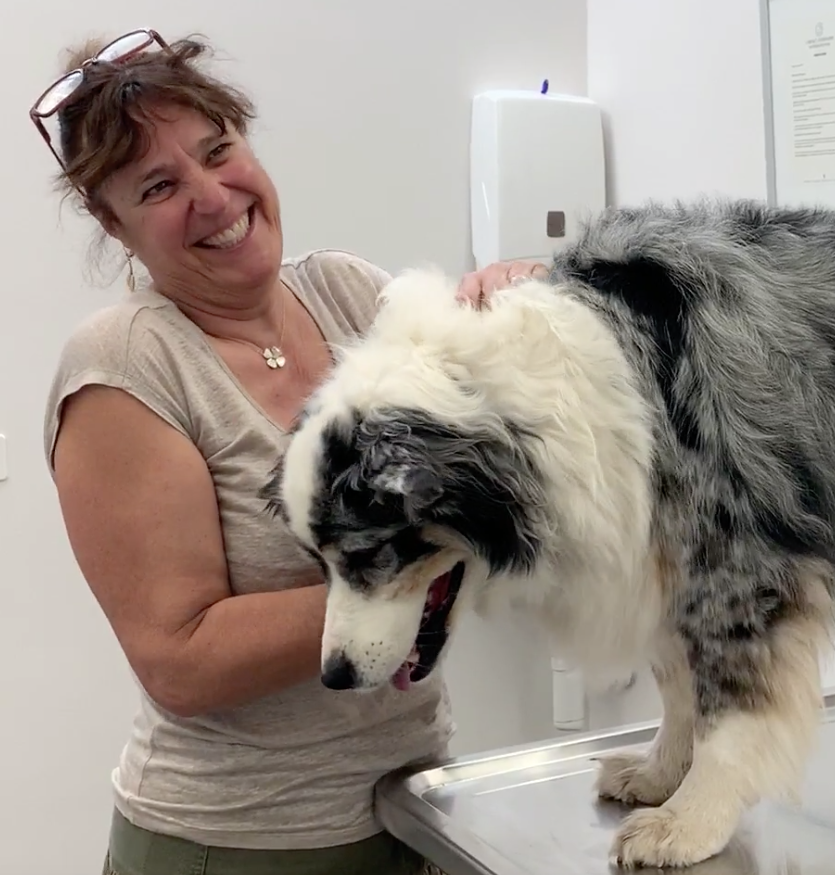 Animals are even better taken care of than human beings because you can come right away.
I recommend the Cabinet Vétérinaire International. "
"Once we started going to this clinic, all our problems were solved…If you want your pet to be well cared for go see Dr.Omaboe."
Fantastic!
"If the first time in 2018 we would have stayed here (at Cabinet Veterinaire International) and listened to the Doctor (Dr. Omaboe) we would have avoided 2 years of horrible itching for the dog."
"Finally at Dr. Nortey (Dr. Omaboe), we tested something else which worked much better"
My dog ​​had an eye problem.
We went to someone else (another veterinarian) before, who recommended extremely intense care. Every 15 minutes we had to administer drops to his eye.
It was stressful and disabling for the dog.
Finally, at Dr. Nortey (Dr. Omaboe) we tested something else that worked much better, and contrary to what we had been told elsewhere, my dog ​​did not become blind.
Now everything is fine and he no longer needs eye drops.
I find Cabinet Vétérinaire International extremely fast, professional and always open.
I have found that they take great care of the animals and are very supportive of pet owners, which was important to me.
Yesterday I was really scared. I thought I was going to lose him.
I'm glad I was offered to try this simple treatment and I'm glad he's still around.
"We are very satisfied with this veterinary clinic and particularly happy that this treatment worked so well"
I'm so satisfied that there's nothing that I can add to this review!