Looking for a Veterinary Emergency Clinic around Geneva?
Over 32 years of experience: Expertise and reliability in veterinary care
Whether you need a second opinion on a diagnosis or advice on how to handle an urgent health
situation for your pet, you can trust us to provide top-quality care for your animal friend.
You want someone with experience and a proven track record when it comes to veterinary care and
handling veterinary emergencies.
At Cabinet Vétérinaire International, we are the only practice in the region to have over 32 years of
experience providing 24/7 emergency services.
This gives us the knowledge and expertise to provide reliable, high-quality care for your pets.
We treat your pets like our own
In our veterinary practice, our number one priority is always the satisfaction and well-being of our clients.
We know how important your pets are to you and we work hard to provide them with the highest
quality care possible in a calm and gentle way.
Our customers are our best ambassadors
That's why we're so proud of our clients, who are not only dedicated pet owners but also staunch
supporters of our veterinary practice.
Whether they write positive reviews online or tell their friends about us at the dog park, their feedback
speaks volumes about their satisfaction with the veterinary care they received from us.
Whether you are looking for a trusted veterinary clinic for your own pet or are just curious about what
sets us apart from other practices in the area, look no further than what our clients have to say.
They are proof that our unwavering dedication to providing quality veterinary care makes all the
difference. After all, nothing short of excellence will do when it comes to caring for your precious
family members.
Our customers are among our best ambassadors, and we are proud to share their comments on the
excellent service we provide.
Listen to the following for helpful tips from clients who have experienced our services.
"THIS IS REALLY THE BEST!"
"Animals are even better-taken care of than human beings (…)"
"I recommend the Cabinet Vétérinaire International"
"That night, she had trouble walking and was even dying…Now she's fine again, you saved her for me."
"She got stung by an insect, I think a bee or a wasp in her mouth. She swelled up, swelled up and I was afraid she would choke. As it was evening, all the vets were closed except your Cabinet.
I was able to come to you and that's when you saw that it wasn't just a bee sting, that there was piroplasmosis…
Thanks to your care, she got back on her feet again the next day."
"THIS IS REALLY THE BEST!"
"Animals are even better-taken care of than human beings (…)"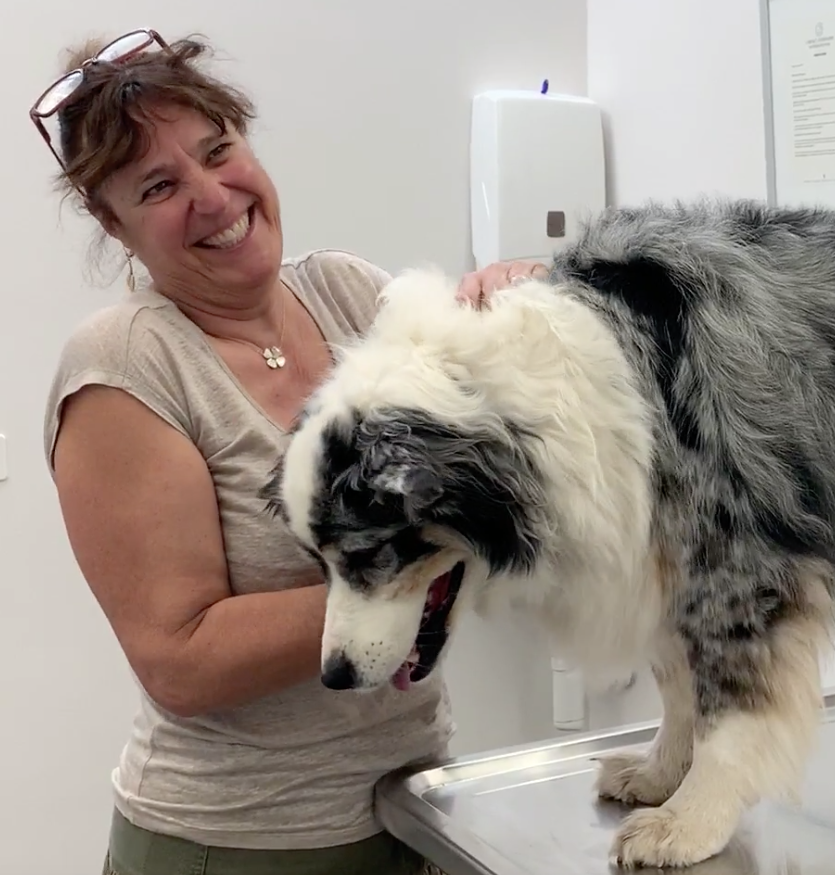 "The care is immediate.
For me, it's great professionalism, it's really the best!…
It's very, very warm here, you're welcomed 24 hours a day.
Animals are even better taken care of than human beings because you can come right away.
I recommend the Cabinet Vétérinaire International. "
Yesterday I was really scared. I thought I was going to lose him.
I'm glad that you offered me to try this simple treatment and I'm glad he's still alive.
Husko's Veterinary Emergency Story: From Emergency to Recovery
One day, the Husko dog arrived as a veterinary emergency in our veterinary practice. He was in pain and could barely move his hindquarters. It soon emerged that he also suffered from epilepsy. Husko was not eating at all and seemed very depressed.
However, with time and treatment, Husko got better. After surviving his vet emergency, he regained his full strength and started running again. In fact, he ate so well he gained weight!
The vet staff always greeted him with a smile, happy to see him healthy again.
But listen to his owner tell the story of Husko:
"We came urgently because he was in pain and was practically paralyzed from behind…"
"And then he developed epilepsy."
We found good care here with good follow-up.
There is always a very warm welcome both for the animals and for ourselves.
Mr. Luc's Dogs. : The story of several visits to an on-call emergency veterinarian
Mr. Luke. takes his two dogs for walks as usual. Angie and Elliot were always happy to go for walks with their caregiver. They loved to run around and explore the woods near their home.
Today, however, Mr. Luc. noticed that his dogs were bringing in more dirt in their hair than usual. He also sees that they bring back a lot of twigs and leaves from the forest.
"What's up with you guys?" Mr. Luke. asked his dogs. "You're getting pretty messy today!" The dogs just happily wag their tails and continue to explore.
Mr. Luke. can't help but smile at their antics. Even though his dogs like to get dirty, he knows they are healthy and have no problems.
He remembers that things weren't always so good. A few years ago the dogs were both very sick and it took some time to find out if they were going to be okay or not. But with good vet care and plenty of exercise, they made a full recovery and are now in great shape.
But listen instead to how Mr. Luc describes his experience:
"I'm so satisfied that I can't say anything more!"
"The doctor has good results with the care he gives to the dogs and the welcome is really great!"
"Once we started going to this clinic, all our problems were solved…If you want your pet to be well cared for, go see Dr.Omaboe."
"Since I started coming here (over 30 years) I have had no anxiety about where to go if I have a problem with my dogs at 2am or on a Sunday… care is excellent. All the new technologies are there."
"It's perfect. I sleep peacefully"
"It's been Fantastic Because You Get Absolutely Everything!"
"Their approach is very precise and they don't give up until they have found the problem…And everything is included…you don't pay anything more"
Because our clients are our best ambassadors. Click here!
Our clients come from, among others :Mies, Commugny, Tannay, Prégny-Chambésy, Cologny, Genève, Nyon, Coppet, 1290 Versoix, Founex, Chavanne-des-bois, Chavannes-de-Bogis, Collex-Bossy, Genthod, Crans-pré-Céligny, Crassier, Eysins, Signy-avenex, Bellevue, 1290 Chavannes-des-Bois, Arnex-sur-Nyon, Borex, Grens, Chéserex, Gland, Rolle, Morges…